A picture of singer Makhadzi with a protruding stomach is making the rounds on social media.
Twitter user @HermaineM posted the image. Makhadzi is seen in the photo holding her protruding tummy, which gives the impression that she is about to give birth.
A debate has ensued on Twitter On Twitter on whether the musician is actually pregnant or whether it's a prank because the Ghanama hitmaker recently performed at the Metro FM Music Awards and didn't have a big tummy signaling that she was going to become a mother, some people speculate that it was a music video shoot.
Whaaaaat ?😳 pic.twitter.com/noQp9vf6kG

— Hermaine M (@HermaineM) June 6, 2023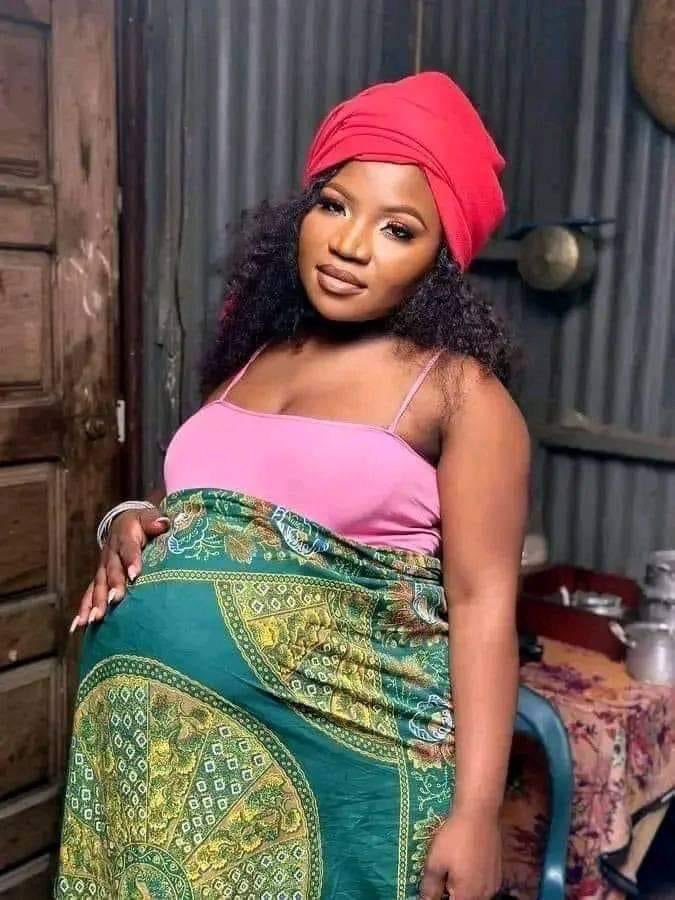 Makhadzi recently confirmed that she was single and ready to mingle.
"So I must be single until when? Yhooo, it's been full eight months and no one coming to fool me nyana. Guys I miss being in love. Aibo, this is no longer normal," she wrote on Instagram.
The star was previously in a relationship with Master KG and they called it quits in January. Master KG revealed via a Facebook post that he was no longer dating Makhadzi.
"It is sad to say this, but me and my Queen Makhadzi we no longer in a relationship but we continue working together to entertain our lovely fans going forward. Thank you," the Facebook post reads.
This was not the first time the couple had called it quits. In 2020 the couple broke up and eventually rekindled their love.
What many found confusing was that Makhadzi attributed their breakup rumors to Master KG's typing error.
"I will update [you guys with] a date and venue soon. He just did a typing error he wanted to tell you that he loves me and he can't wait to come to my show. But this year we started in Venda, then Zimbabwe and the United Kingdom. KwaZulu-Natal as well," she concluded.
In October 2022, Master KG alleged that Vee Mampeezy, a singer from Botswana, was dating Makhadzi. In a heated Facebook rant, he wrote "That boy ke bari and I said it before and I repeat o bari browski," he wrote on Facebook.
In another post, Master KG wrote "You might as well show them your 2-minute relationship with Makhadzi, 'cause you've been bragging behind the scenes. Show them those pictures in the hotel and let's close it."
Source | ZAlebs