Khaya Dladla is a 33-year-old actress, model, singer, television and radio presenter best known for her role as GC in Uzalo.
She is not married, however she was formerly engaged to Mercutio Buthelezi.
Khaya Dladla's acting career has spanned two decades, beginning when she was eight years old. She has primarily appeared in stage shows but has recently ruled the small screen.
Aside from performing, the Umlazi-born broadcaster is well-known for presenting a drive programme on Gagasi FM. She also works as a casting director and has her own casting firm.
Khaya Dladla was born male but has now transitioned to female. She has been upfront about her sexual orientation since she was a youngster.
As a result, there was no need for her to come out to her parents because they had known all along because of all she had done as a youngster.
They noticed the signals early on since she was interested in dancing and was the only boy in the ballet class, whilst other male youngsters preferred to play soccer.
Khaya Dladla is a proud member of the LGBTIQ+ community who identifies as a transgender woman and a homosexual person. She is pretty open to labels.
As a result, she has recommended people to use whatever pronoun resonates with them in identifying her as long as it is not malicious.
She's not bothered whether she is called 'she' today and 'he' tomorrow.
Khaya Dladla is the fifth of six children born to Reggie and Thandi Dladla. She grew up in Umlazi with her five siblings and had a pleasant upbringing in the township, where she was safe from abuse and violence.
Unfortunately, while in her last year at Varsity College, the effervescent television personality lost her father in 2010.
As a result, she had to mature quickly, taking on family obligations at a time when she should have been prospering and enjoying her life. Khaya came to Instagram in March 2022 to tell what her family has been going through for quite some time.
In the message, she stated that her mother, Thandi, suffered a stroke in early 2021 and died on the same day.
As a result, her mother's health deteriorated, causing her to lose movement and speech. Despite the absence of support from those they believed would help, Dladla's family was able to care for their mother, whose health has much improved as she can now walk and communicate.
The former Uzalo star thanked God for gifting her with her siblings, Khanyi Dladla and Mfundo, who cared for their mother after she suffered a stroke.
She also expressed gratitude to her mother's full-time nurse, Bonny Mweni, and the therapists who had been present throughout the trip, as well as those who had offered any type of assistance to their family during this tough time.
Dladla completed her primary school education at Isipingo Hills Primary School. And then matriculated from Brentwood High School in Durban in the year 2005. In the next year, she enrolled at Varsity College, where she studied Marketing, Advertising, and Communication Science.
Following her graduation in 2010, the actress worked as a marketing strategist, communication and events manager, as well as a public relation officer for several years before gaining a strong footing in the entertainment industry.
Khaya Dladla was introduced to acting by her parents as an extramural activity in childhood. Though they intended to keep her busy while they were working, she fell in love with the art. She then started attending acting and ballet classes when she was six years old.
After performing a dance piece and monologue on graduation day at the age of eight, a producer for a theatre production who was invited to the occasion added her to the cast for his upcoming project.
And that's how Khaya Dladla started acting in theatre. She has taken part in many theatre productions across the country and overseas, including Sarafina and The Lion King. In 2018, she played a leading role in the '70s musical titled, How Long? written by Gibson Kante and directed by Duma Ndlovu. Also, Somizi Mhlongo and Vusi Majola choreographed the play, and Khaya acted alongside Phindile Gwala and Mondli Makhoba.
Khaya Dladla made her Uzalo debut as GC, which stands for 'Gay Character', in February 2015. Her role was originally designed to be a homosexual buddy in three episodes of the SABC1 soapie, but following a solid performance by the actor and a strong response from viewers, her character was developed and given a history.
As a result, Khaya was cast as Gamakhulu Cetshwayo (GC) in the first season of Uzalo.
She was upgraded to series regular the following season and quickly became one of the show's most popular characters. She played a flamboyant homosexual hairdresser who talks in pidgin English.
While on the show, GC made Uzalo a social media sensation by winning the hearts of South African TV viewers, particularly women.
Khaya Dladla researched homosexual persons in the beauty industry to perfect the part. Despite being homosexual, she claimed that she struggled to portray GC since their personalities are so unlike.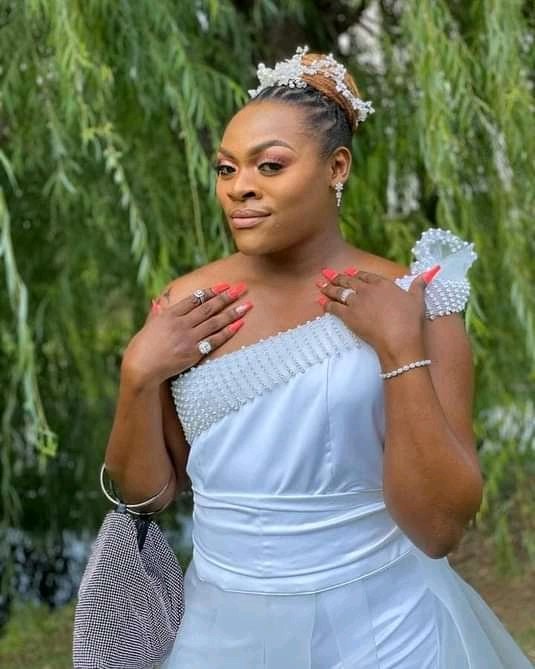 It's no surprise that the radio DJ received a Simon Sabela Award for Best Supporting Actor after spending time with folks like GC to thoroughly immerse himself in the character.
Khaya Dladla's character was written out of Uzalo in Season 5 in 2019, much to the surprise of viewers. The reason behind GC's departure from the show was not revealed.
However, having become a fan favourite, Khaya returned to Uzalo in the seventh season in April 2021.
After her sensational performance of a gay man in Uzalo, Khaya Dladla received offers to replicate the role in other acting projects, which she turned down. She doesn't want to be typecast due to her sexuality, rather, she wants to be a versatile actor who can show her acting range and portrayal depth with diverse roles.
In January 2021, the 33-year-old rebranded her career with the role of a gangster-affiliated police officer, Nxebale Ndoda in eHostela. She made her debut in the second season of the drama series and was unrecognizable by her fans due to her body transformation. Not only did she get a deep scar on her face, but also had a voice turn and an ocular prosthesis. She received plaudits for her depictions in eHostela.
Although Khaya Dladla is on a mission to prove that she is capable of playing more than just a gay man on TV, she decided to join the cast of House of Zwide in mid-2021 as Lazarus – a queer fashion designer, to rightfully portray gay characters which she thinks are poorly portrayed on TV.
Hence, she made it known to the show's producers that she wanted her character to have depth―to be smart and in power. In House of Zwide, Khaya Dladla plays classy, calm, and knowledgeable Lazarus, who is a leader in the fashion industry. He is the best friend of the founder and CEO of House of Zwide, Funani Zwide (Vusi Kunene).
She stated that her role in the future episodes of the e.tv drama series would touch on the infringement of transgender women's rights as well as abuse. Having realized that she is representing the LGBTIQ+ community, she hopes to do her best to ensure that the story of everyone in the community is properly told.
Khaya Dladla's Movies and TV Shows
Theatre
Sarafina
The Lion King
How Long? (2018)
TV Shows
Uzalo as GC (2015-2019, 2021)
eHostela as Nxebale Ndoda (2021)
House of Zwide as Lazarus (2021-present)
Khaya Dladla began her television presenting career in 2016 as a co-host of Come Duze, the SABC1 New Year's Eve extravaganza.
Later that month, she was appointed as one of three presenters (together with Tbose Mokwele and The Naked DJ) for BET's The Man Council.
The show was televised at night due to its explicit nature, which dealt with love, dating, and sex.
The multi-talented media personality revealed her latest radio employment at KwaZulu-Natal radio station, Gagasi FM, in May 2019. From 6 a.m. until 9 a.m., she co-hosted The Uprising Show with Njabs Zwane and Felix Hlophe.
Following the introduction of the most recent modifications to the radio station's on-air show lineups in early 2023, Khaya now co-hosts the Gagasi FM Drive Show with Heazy and Zisto on weekdays from 3 PM to 6 PM.
While juggling her several occupations, the award-winning performer accepted a new TV presenting gig in January 2023. She was selected the host of Mzansi Magic's famous wedding show, Our Perfect Wedding Season 13. Khaya sees the large gig as a chance to show people different sides of her life.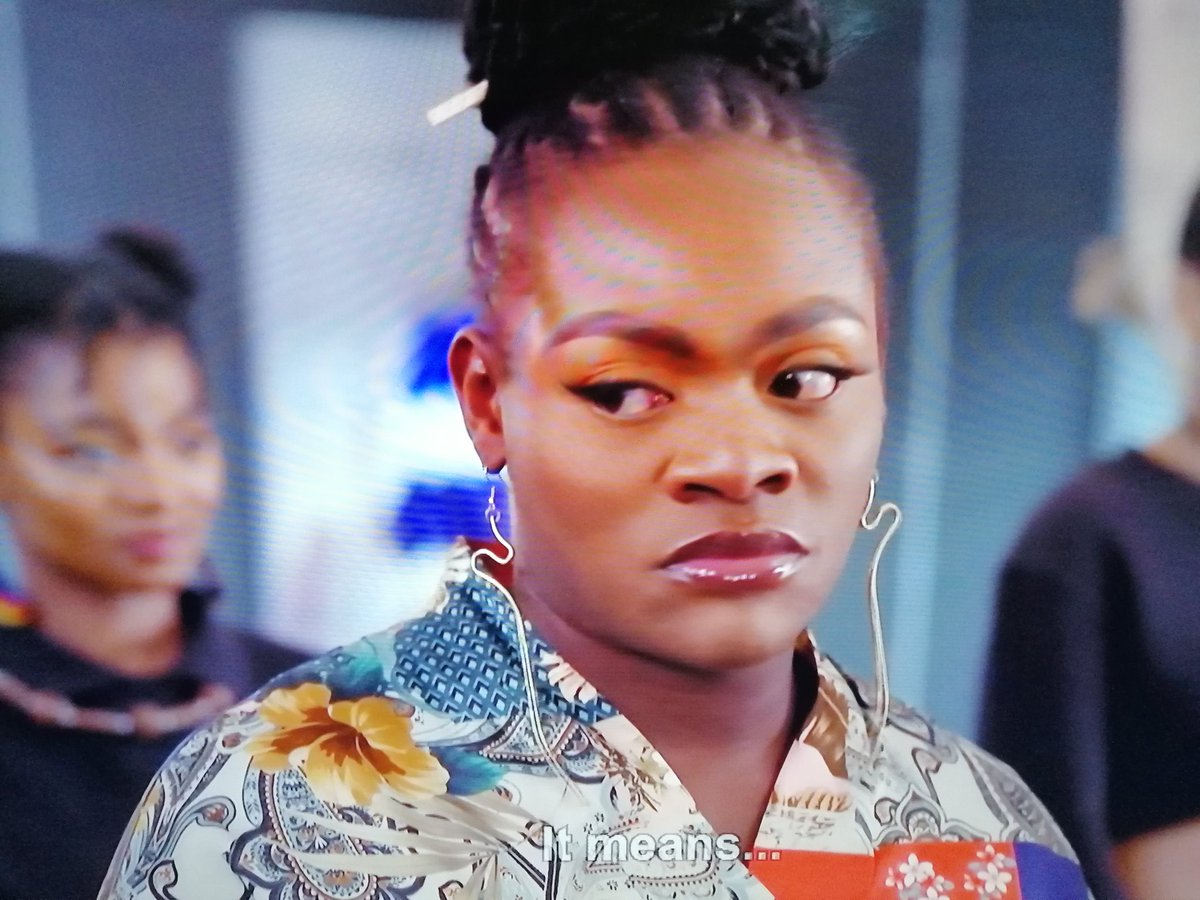 In addition to her work on TV, Khaya Dladla was a guest judge on Idols SA Season 17 in October 2021. She was also a featured guest in an episode of the SABC1 music talk show, Zaziwa, and a celebrity contestant on Tropika Smooth Fan, an advertiser-funded show aired on SABC1.
Dladla is also a musician and a model. She began her music career as a member of the band Salt & Light. She has also worked as a backing vocalist for a variety of artists, including Thandiswa Mazwai, Hugh Masekela, and Salif Keita. In 2019, she was featured in Gabriel YoungStar's track, 'Indovozi', and later, was a featured artist in another of his song titled, 'Ingoma'.
In 2016, the 33-year-old walked the runway at the Durban Fashion Fair as a model. She is now demonstrating her modelling skills with her fashionable avatar in House of Zwide.
Khaya Dladla took a break from performing after leaving Uzalo in 2019, although she stayed active as a casting director. Following that, she founded a casting firm and began teaching actors before to tryouts.
Khaya, as a casting director, is apprehensive of being typecast and aspires to alter the business from behind the scenes by cultivating new talent.
She is grateful that she frequently links individuals to opportunity. And has sourced talent in novel ways throughout the years, including through social media channels.
Mercutio Buthelezi, a businessman from KwaZulu-Natal, is Khaya Dladla's ex-fiancé. The ex-couple got engaged in October 2020 during a glam surprise engagement party at the Ocean Reef Hotel in Zinkwazi, north of eThekwini, attended by their close friends and family.
Unfortunately, it was suspected in 2022 that Khaya and her fiancé had split up after they apparently erased each other's images on their social media accounts and unfollowed each other on Instagram.
Although it was first believed that Dladla's transfer to Johannesburg after landing a part in House of Zwide strained their relationship, the Gagasi FM host ultimately talked up about her failing romance on Engineer Your Life with Lungelo KM in April.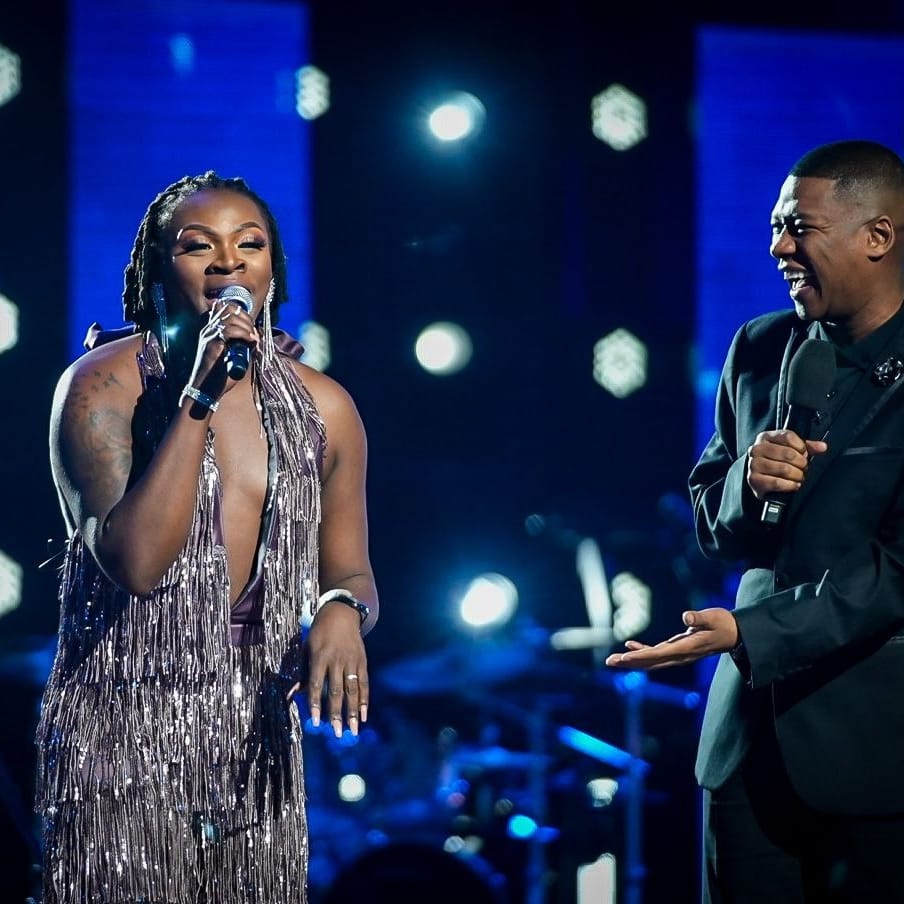 Khaya Dladla hasn't married yet. She almost walked down the aisle with her long-term partner, Mercutio Buthelezi. She was quite open about her connection with the businessman, and while it is still unclear whether she is now seeing someone, Khaya has refrained from disclosing personal information to the public.
Khaya Dladla is not known to have given birth to any children. Despite being in a long-term relationship with Mercutio Buthelezi, the couple never had children. She has never made her wish to have children public, although she has remarked in an interview that she enjoys having a large family since they typically support each other.
Source | ZA News Online