But wait! Who takes 100k to a car wash??
While awaiting the vehicle wash in Tzaneen, a man was robbed of R110,000 in cash. A tall, light-skinned African man jumped out of a Mercedes Benz and shot the victim in the leg with a gun after he had taken the money out of the FNB Tzaneen branch and was waiting there.
After taking the victim's money, the culprit left the area.
The victim was shot and sent to the hospital for medical attention.
The Tzaneen police have started an armed robbery case and are looking into the event. The Tzaneen SAPS communications officer, Sergeant Maurice Nkwashu, requested anybody with knowledge on the incident to come forward and call police at the number provided.
This act of armed robbery is a heinous crime that has caused harm to an innocent man. The victim was simply going about his day when he was attacked and robbed of his hard-earned money.
The suspect's use of violence and force to take what does not belong to him is unacceptable and criminal. It is important that the police work diligently to investigate this crime and bring the perpetrator to justice.
We hope that the victim recovers fully from his injuries and that the police are able to recover his stolen money. Crimes like these cause harm to individuals and the community as a whole. It is crucial that the police and the community work together to prevent and solve such crimes.
We must all stand together and condemn such violent and criminal behavior. Meanwhile, South Africans on social media are of the opinion that some FNB cashiers are giving criminals information on who to attack and steal from. Here are some of their comments;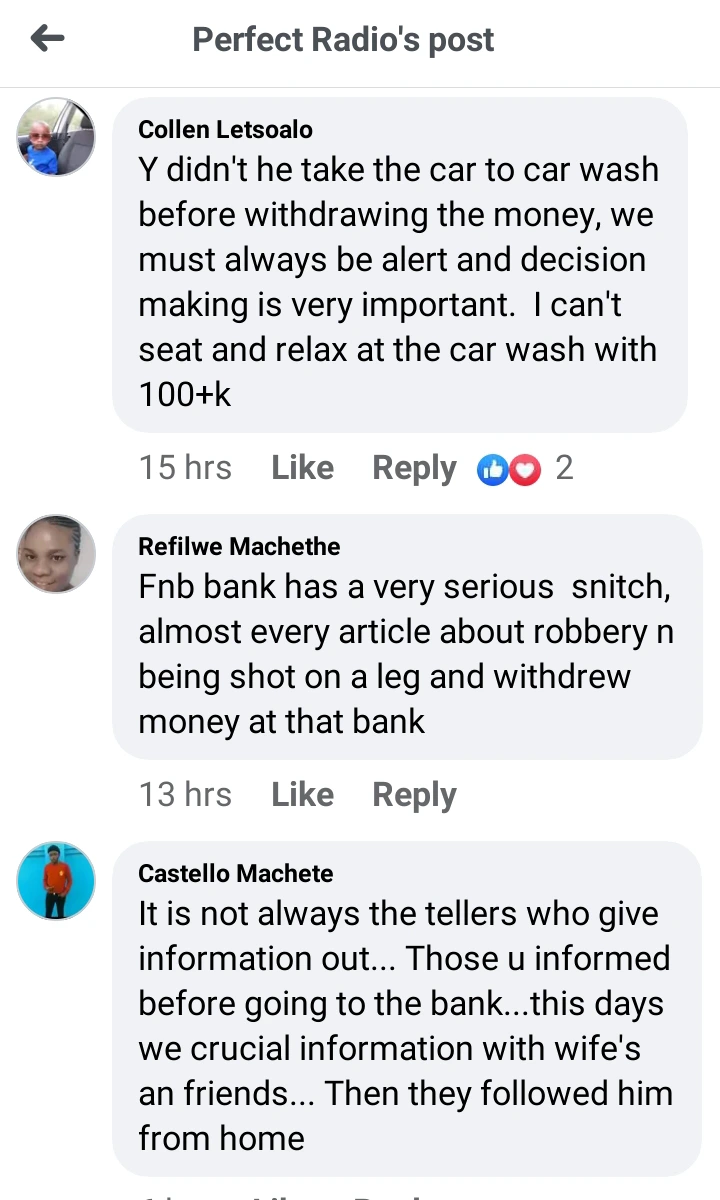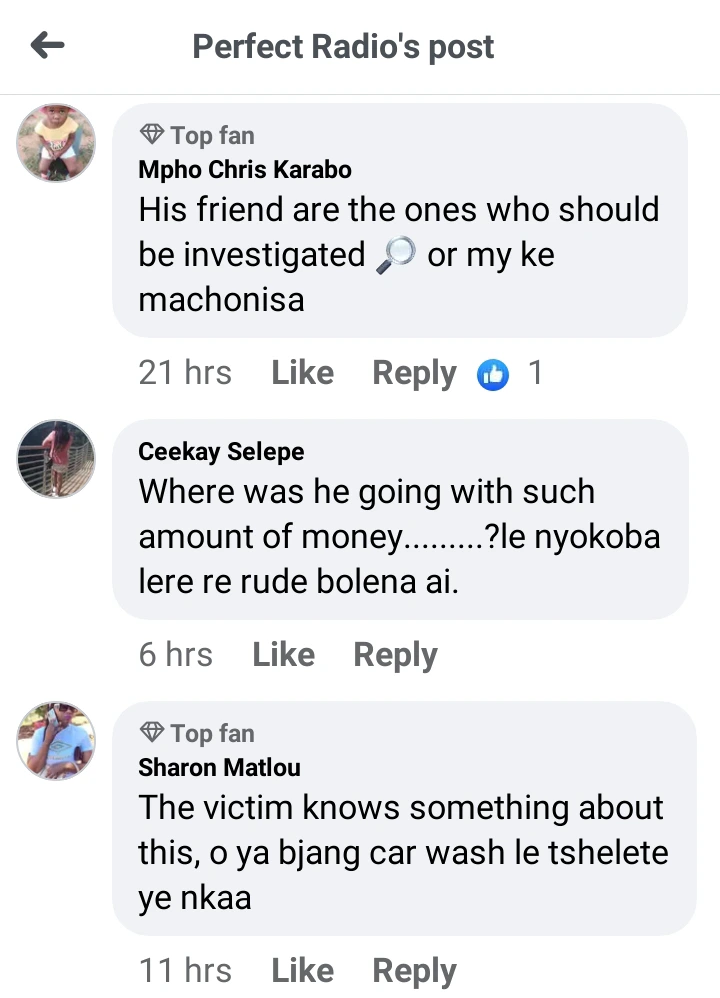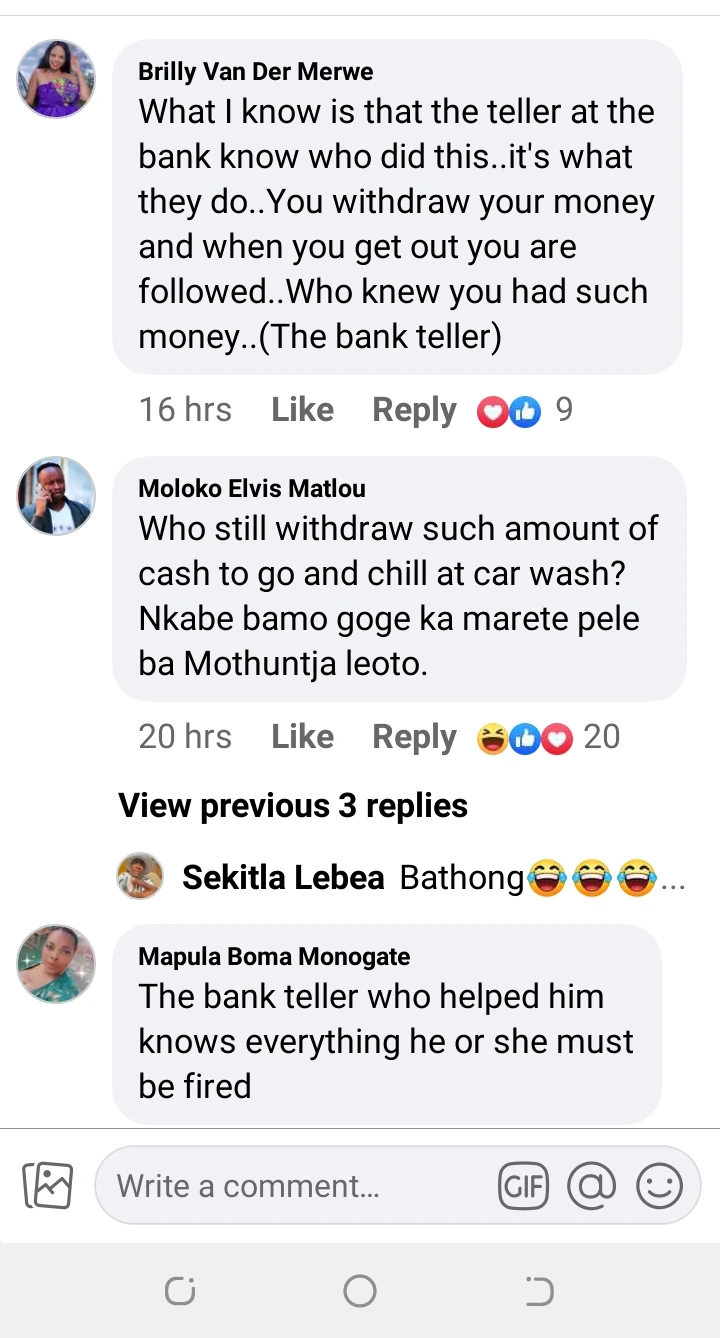 What do you think about this occurrence, South Africans? Let us know your thoughts, and don't forget to like, comment, and share this post to encourage greater discussion of the subject.